The Recercare Association has the following purposes:
a) musicological study and research activities of eminently regional interest aimed at enhancing the musical heritage within bibliographic and organological-instrumental sources;
b) creation of an historical documentation centre on musicians (composers, organists, singers, instrumentalists) of Rome and Lazio (14th-20th centuries);
c) setting up of a bibliographic and documentary centre of music in Lazio;
d) courses and concerts aimed at spreading music;
e) publications of musicological, bibliographical and musical iconographic research.
---
Europe Heritage Day
Presentation of volume: Giovanni Maria Nanino «Cantor excellentissimus», «vir honestus et bonae famae».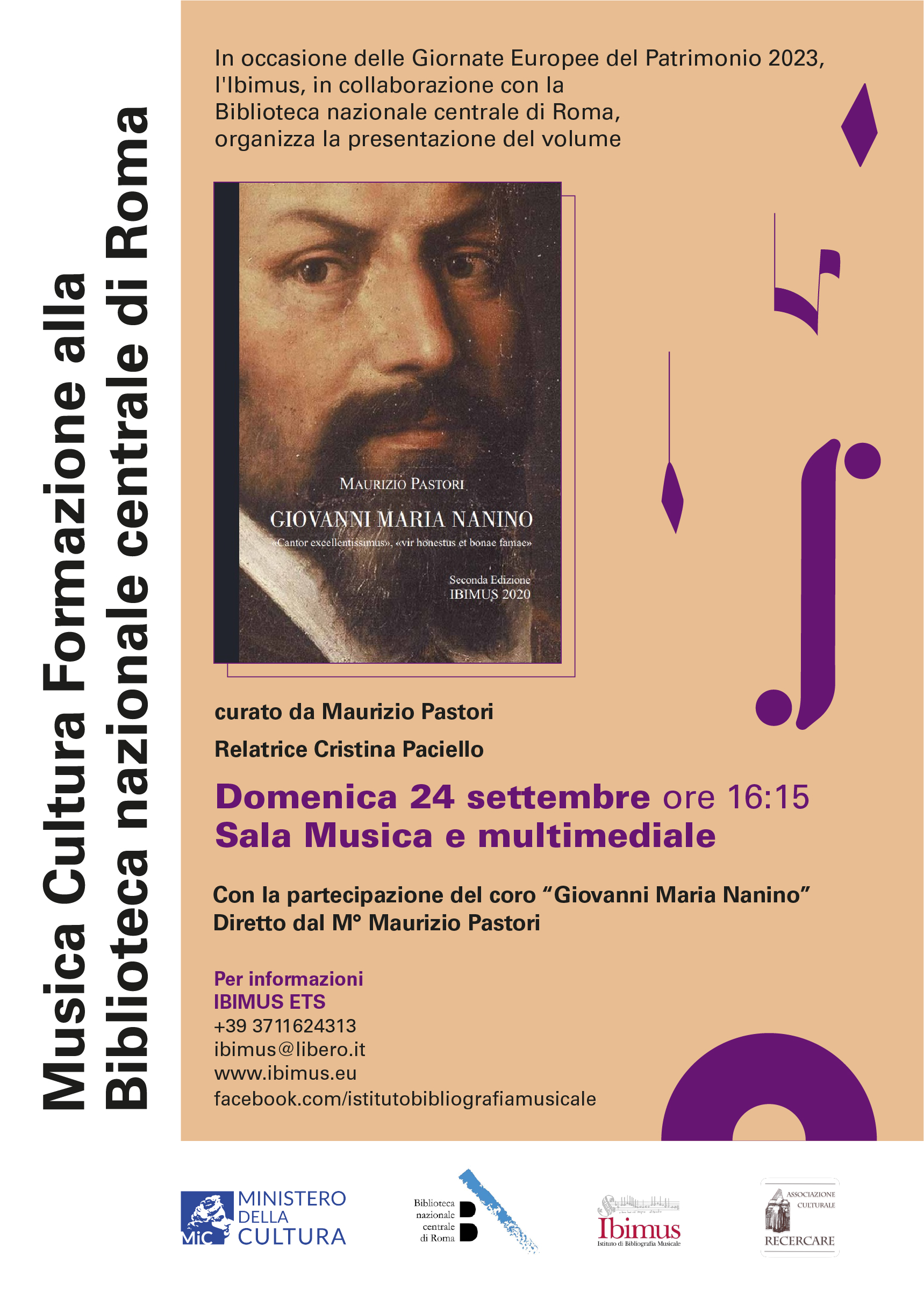 Special Opening Biblioteca nazionale centrale di Roma
Presentation of volume: Lectio in musica Dantis. Dante e la musica del suo tempo. Filologia e Musicologia a confronto.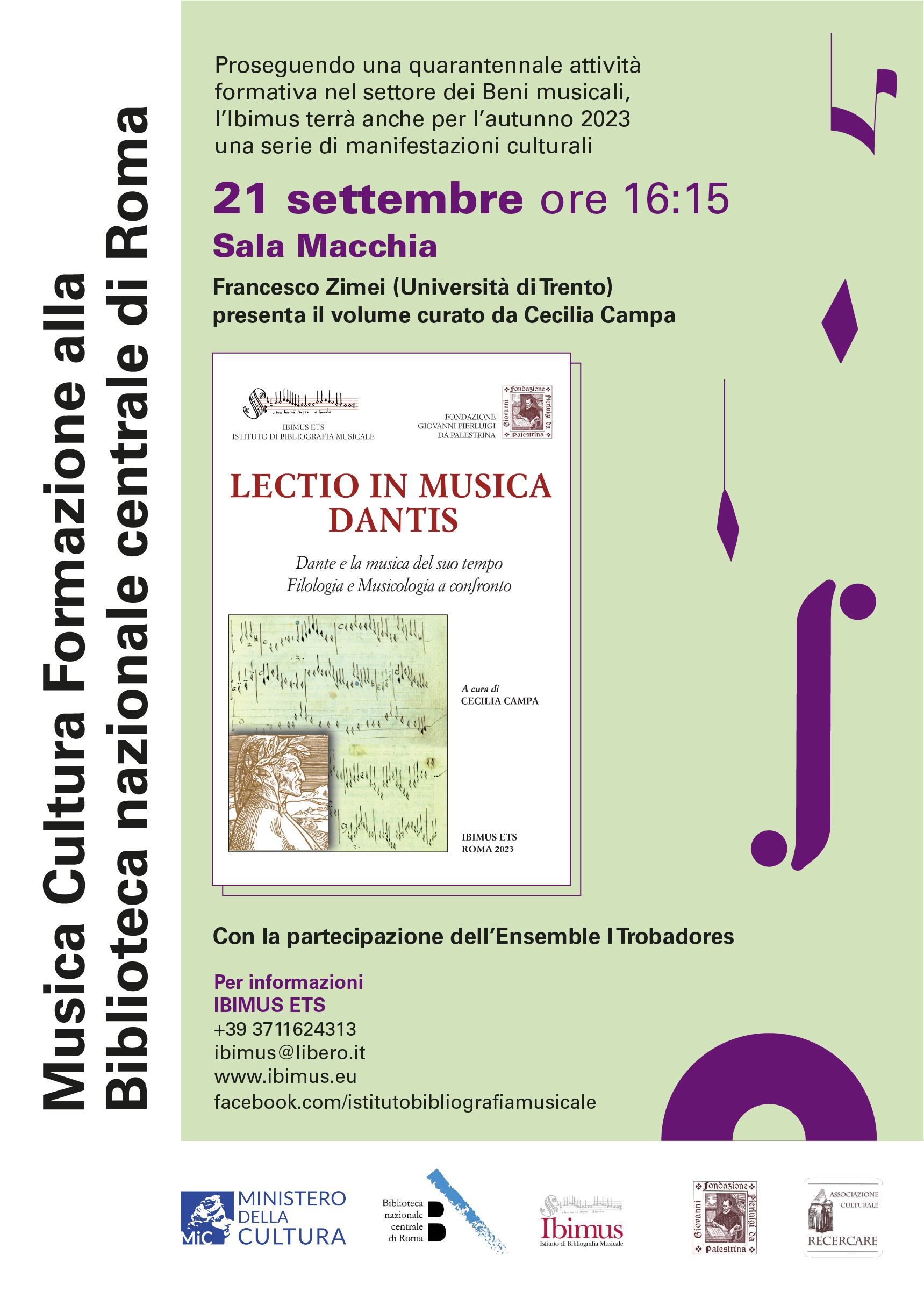 ---
Xaveria Ensemble in Memoriae Cordis, concerts in memory of Andrea Pappalardo
19 marzo 2023 ore 20 - Basilica di San Giovanni Battista dei Fiorentini
26 marzo 2023 ore 17 - Cappella Reale - Portici (Na)